Chef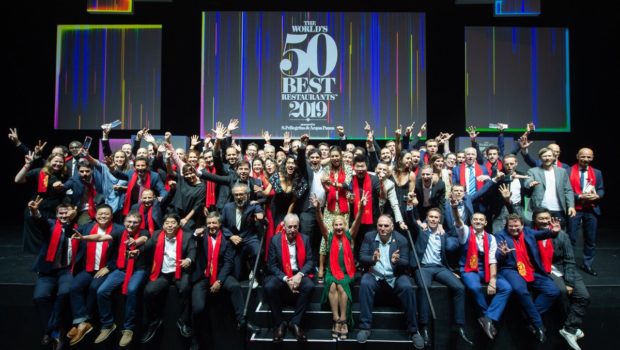 Published on giugno 26th, 2019 | by admin
0
World's 50 Best Restaurant 2019: trionfa Mirazur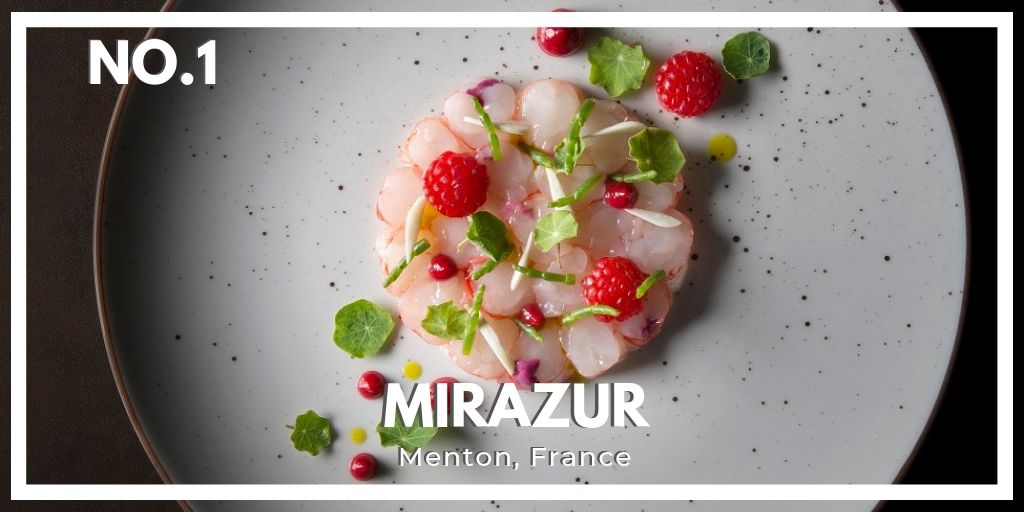 (credit foto: twitter.com/theworlds50best)
Mirazur di Mauro Colagreco è il miglior ristorante del Mondo nella splendida cornice di Sigapore.
Ecco chi occupa quest'anno la vetta della prestigiosa classifica del World's 50 Best Restaurant.
Massimo Bottura, vincitore della scorsa edizione, così come i fratelli Roca, da quest'anno sono entrati nella speciale sezione «Best of the Best».
The World's 50 Best Restaurant 2019: la classifica completa
1. Mirazur – Mentone, Francia [Miglior ristorante in Europa]
2. Noma – Copenhagen, Danimarca
3. Asador Etxebarri – Atxondo, Spagna
4. Gaggan – Bangkok, Tailandia [Miglior ristorante Asia]
5. Geranium – Copenhagen, Danimarca
6. Central – Lima, Peru [Miglior ristorante Sud America]
7. Mugaritz – San Sebastian, Spagna
8. Arpège – Parigi, Francia
9. Disfrutar – Barcellona, Spagna
10. Maido – Lima, Peru
11. Den – Tokyo, Giappone [The Art of Hospitality Award 2019]
12. Pujol – Mexico City, Messico [Miglior Ristorante Nord America]
13. White Rabbit – Mosca, Russia
14. Azurmendi – Larrabetzu, Spagna
15. Septime – Parigi, Francia
16. Plaza Athénée – Parigi, Francia
17. Steirereck – Vienna, Austria
18. Odette – Singapore
19. Twins Garden – Mosca, Russia
20. Tickets – Barcellona, Spagna
21. Frantzén – Stoccolma, Svezia
22. Narisawa – Tokyo, Giappone
23. Cosme – New York City, Usa
24. Quintonil – Mexico City, Messico
25. Pavillon Ledoyen – Parigi, Francia
26. Boragó – Santiago, Cile
27. The clove Club – Londra, Regno Unito
28. Blue Hill at Stone Barns – Pocantillo Hills, Usa
29. Piazza Duomo – Alba, Italia
30. Elkano – Getaria, Spagna
31. Le Calandre – Rubano, Italia
32. Nerua – Bilbao, Spagna
33. Lyle's – Londra, Regno Unito
34. Don Julio – Buenos Aires, Argentina
35. Atelier Crenn – San Francisco, Usa
36. Le Bernardin – New York, Usa
37. Alinea – Chicago, Usa
38. Hiša Franko – Kobarid, Slovenia (Ana Ros, Best Female Chef 2017, sale dalla 48esima alla 38esima posizione)
39. A Casa do Porco – San Paolo, Brasile
40. Tim Raue – Berlino, Germania
41. The Chairman – Hong Kong, Cina
42. Belcanto – Lisbona, Portogallo
43. Hof Van Cleve – Kruishoutem, Belgio
44. The Test Kitchen – Città del Capo, Sud Africa [Miglior Ristorante in Africa]
45. Sühring – Bangkok, Tailandia
46. De Librije – Zwolle, Paesi Bassi
47. Benu – San Francisco, Usa
48. Ultraviolet – Shangai, Cina
49. Leo – Bogotá Colombia
50. Schloss Schauenstein, Andreas Caminada – Fürstenau, Svizzera